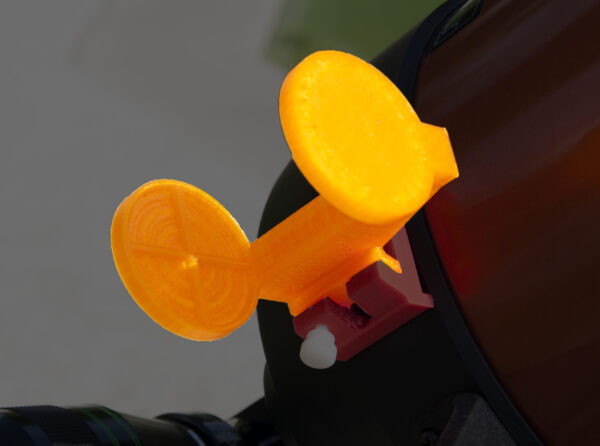 Description
In addition to adding a good solar filter to your telescope for visual observing or photography of the Sun, a solar finder is a must for quickly and safely aligning your OTA with the sun.  This finder allows you to rough align your telescope with the sun by guiding a point of light in the shadow of the first disk to the center of the second disk.  The finder attaches to a standard bayonet style finder mount (available separately).
Never look directly at the Sun without proper eye protection and never point a telescope at the Sun without an approved solar filter.
Note that this item is for the STL CAD models only and not for a finished 3D printed part.  See the license terms for more information on the allowed use of these models prior to purchase.  A link to download the CAD files will be provided upon completion of the purchase.