In December I ordered the new QHYCCD QHY247C COLDMOS camera on their beta program and it arrived the last week of January. It's a 24 megapixel APS-C format cooled CMOS camera with a 14-bit ADC (same one used in the Nikon D5500), 3.91um pixel size, 2-stage TEC, 128MB DDRII image buffer, anti-dew heat board and airproof CMOS chamber with silicon gel tube connector, and USB 3.0.  I've posted various pictures of the unboxing and initial integration and testing in this gallery.  I've also started a thread on Cloudy Nights to review the progress.  I'm looking forward to it replacing my disappointing Celestron Nightscape.
This image of M1, the Crab Nebula, was cropped from a stack of nine ten-minute shots taken with the new camera.  While I'm still getting things worked out, this was the best I've done on this target to date, so I went ahead and posted it.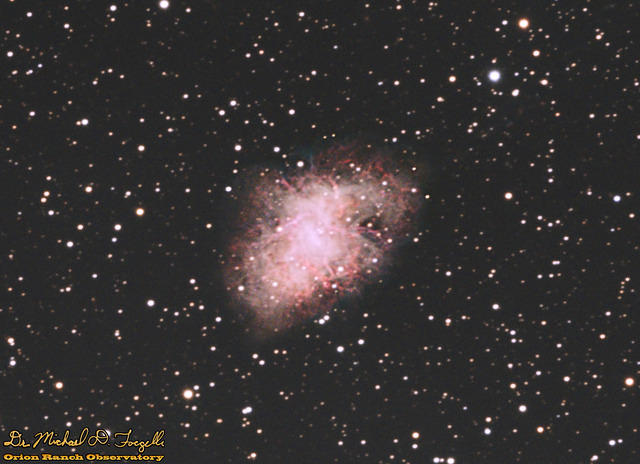 If you're interested in how the camera is performing, you can also check out test images I'll be putting in this gallery.